- Shows every Saturday night -
GOSPEL MUSIC NIGHT
"Harry Davis - Jesse Rhodes - Bob Foster - Jim Davis"
Saturday, October 25
7:00 pm
SPECIAL CHRISTMAS SHOW
Reservations are being taken now!
Saturday, December 6
7:00 pm
"A Tennessee Christmas"
This special Christmas show features pianist Floyd Cramer's grandson Jason Coleman and guitarist Chet Atkins' grand-neice Meagan Taylor. Each plays their respective instrument in the same style as their famous Country Music Hall of Fame granddad or great uncle.
The perfect Christmas show direct from Nashville, TN with young talent carrying the family musical tradition to the next level. We expect a sell-out show, so don't wait to reserve your seats today. We highly recommend this one!
The Christmas Show Video Sampler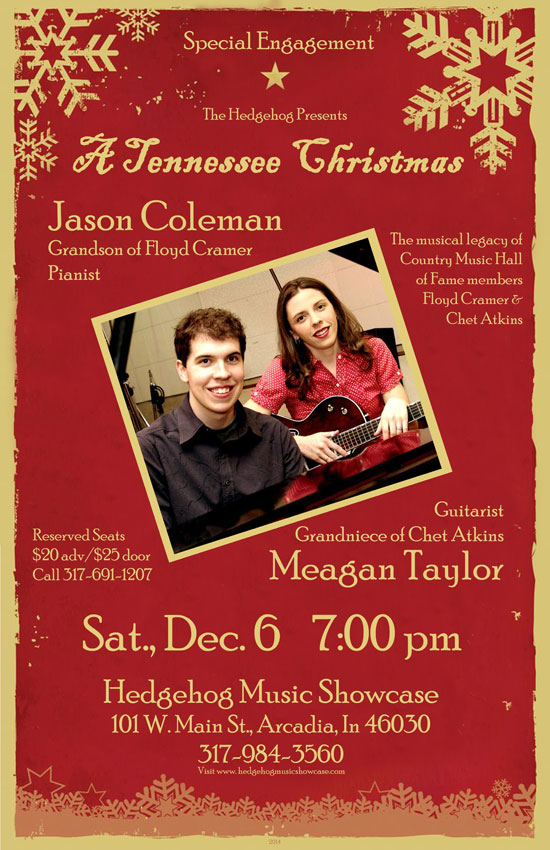 Thank you for your support.
Take a look at our pdf file link above for other show listings
Please visit us on Facebook for updates, also.