- Double Feature Weekend -
Fri., Sep. 23 7:30 pmFrank & Allie
Sat., Sep. 24 7:00 pm Hardwick & Hopkins All-Stars
Two great shows this coming weekend! See full posters below.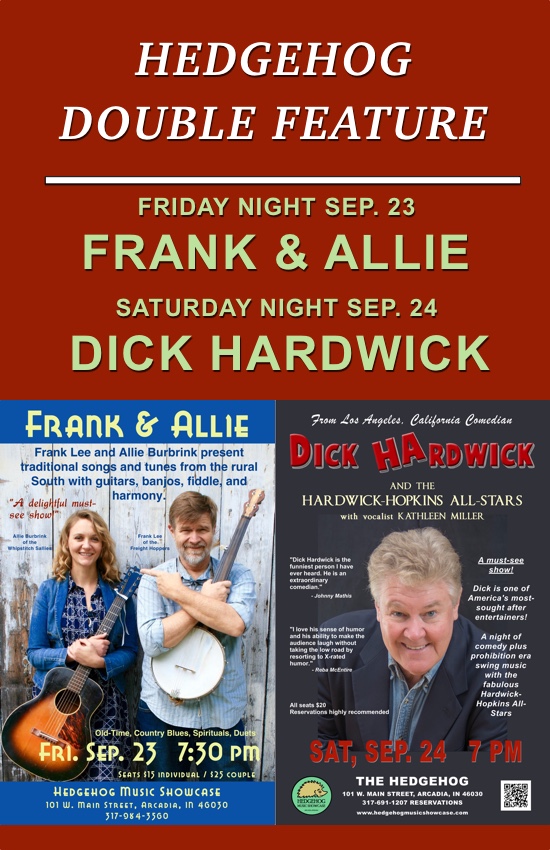 - Frank and Allie -
Fri., September 23
7:30 pm
Frank Lee of the Freight Hoppers and Allie Burbrink of the Whipstitch Sallies join forces to bring you traditional songs and tunes from the rural South.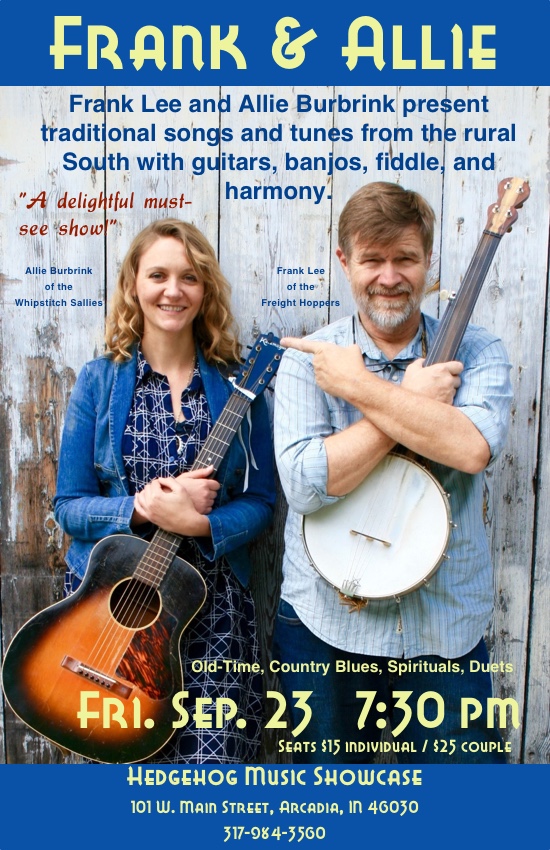 - The Hardwick Hopkins All-Stars -
Sat., September 24
7:00 pm
Los Angeles comedian and musician extraordinaire returns to the Hedgehog banjoist Robin Hopkins and vocalist Kathleen Miller for an absolutely entertaining night of comedy and dixieland music.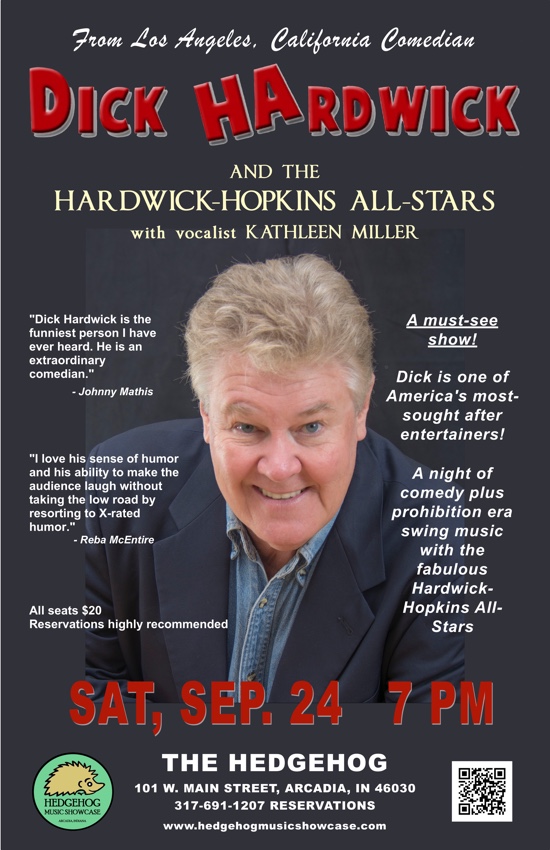 NEW CD AVAILABLE
Blackberry Jam the Folk Band
Taped live at the Hedgehog, now available for $15 each.
--- CONGRATULATIONS! ---
JIM BARNHILL
North American Country Music Association's
"Most Promising Male Vocalist Award"
Traditional Country Music
Congratulations Jim for winning this prestigious award presented today at the Country Tonite Theater in Pigeon Forge, Tennessee. Jim has been a regular at the Hedgehog for several years, and we are all very proud of your accomplishment.
Thank you for your support.
Take a look at our pdf file link above for other show listings
Please visit us on Facebook for updates, also.