THE HEDGEHOG WILL BE CLOSED ON SAT., DEC. 27TH
Stay tuned for a great line-up of shows in 2015!
VICTOR & PENNY
Antique Pop Music of the Prohibition Era
Saturday, December 20
7:00 pm
"One of our most entertaining shows of the year!"
Victor and Penny are guaranteed to be one of the most energetic and delightful shows of the year. From the moment we learned about them, we couldn't wait to schedule them. This is our last show of the year, so we wanted it to be exceptional...and it will be. Highly-recommended so don't miss this one. A great Christmas gift idea for someone who loves good music and clever stage presence.
Victor and Penny Video Sampler 1
Victor and Penny Video Sampler 2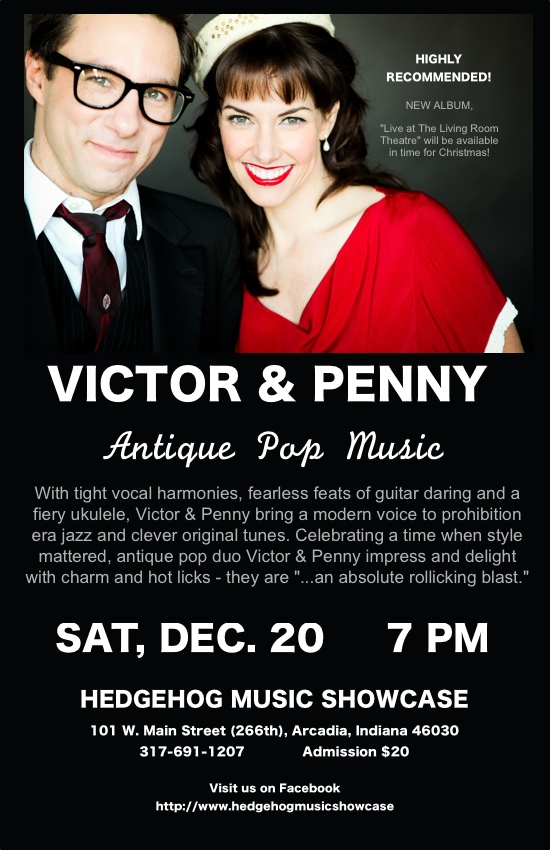 Thank you for your support.
Take a look at our pdf file link above for other show listings
Please visit us on Facebook for updates, also.