- Shows every Saturday night -
Perhaps our most dynamic & entertaining show of the year coming this Saturday!
Guaranteed to be exciting!
ANNIE SELLICK & THE HOT CLUB OF NASHVILLE
Saturday, September 6
7:00 pm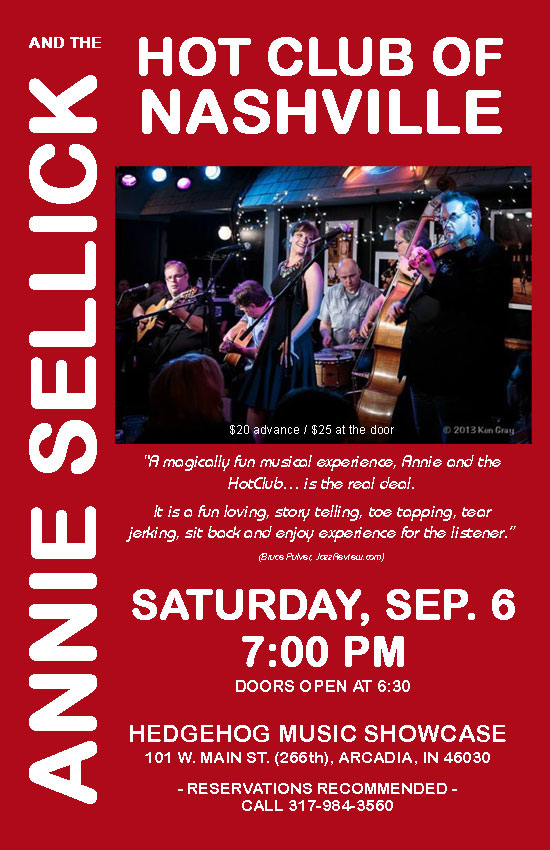 RHYTHM FUTURE QUARTET
Friday, September 12
7:30 pm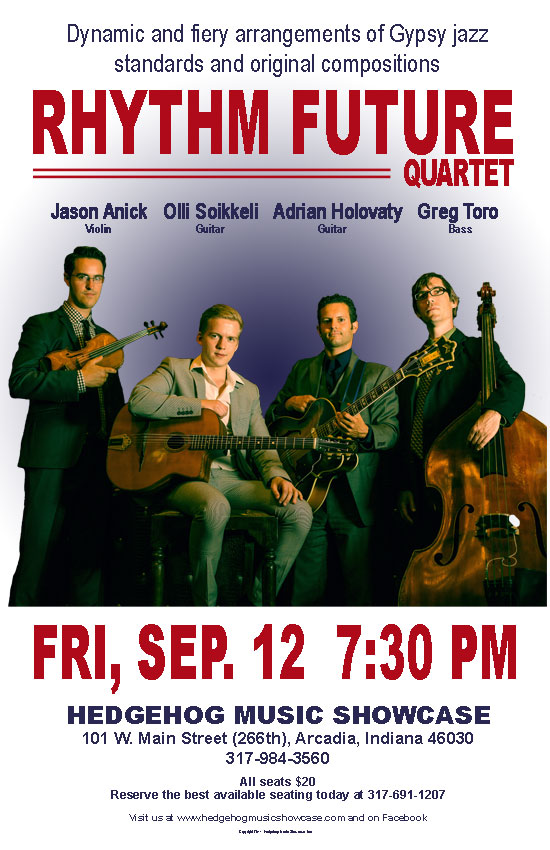 Thank you for your support.
Take a look at our pdf file link above for other show listings
Please visit us on Facebook for updates, also.