- Ma Crow & the Lady Slippers -
Sat., June 25
7:00 pm
This Cincinnati-based all-girl band is not to be missed. From ballads & old-time to contemporary, this beautiful acoustic music is filled with artful instrumentals and sweet mountain harmonies.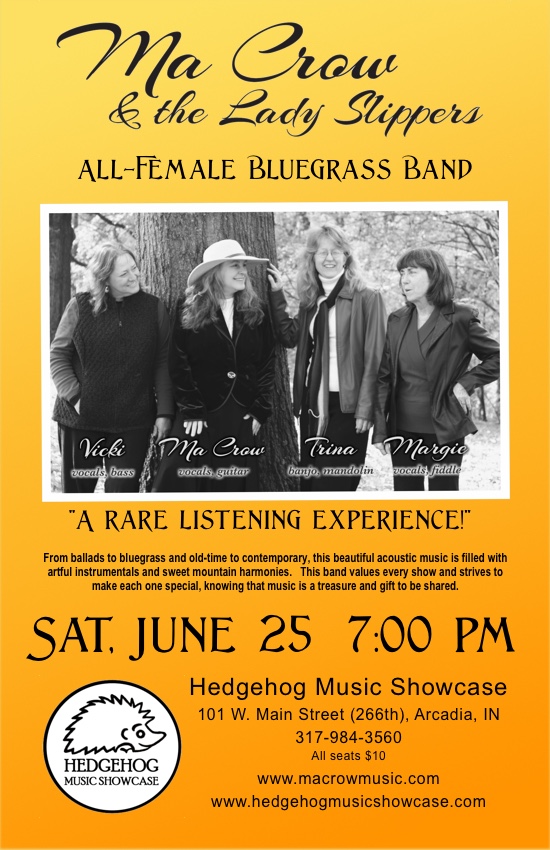 NEW CD AVAILABLE
Blackberry Jam the Folk Band
Taped live at the Hedgehog, now available for $15 each.
--- CONGRATULATIONS! ---
JIM BARNHILL
North American Country Music Association's
"Most Promising Male Vocalist Award"
Traditional Country Music
Congratulations Jim for winning this prestigious award presented today at the Country Tonite Theater in Pigeon Forge, Tennessee. Jim has been a regular at the Hedgehog for several years, and we are all very proud of your accomplishment.
Thank you for your support.
Take a look at our pdf file link above for other show listings
Please visit us on Facebook for updates, also.