- Shows every Saturday night -
"A heap of musical talent to entertain you!"
Open Stage/Jam Night
Saturday, August 2
7:00 pm
The evening will begin in an open stage format, and then later switch to an open jam. All musicians are welcome to participate. The public is invited to come and listen. Free.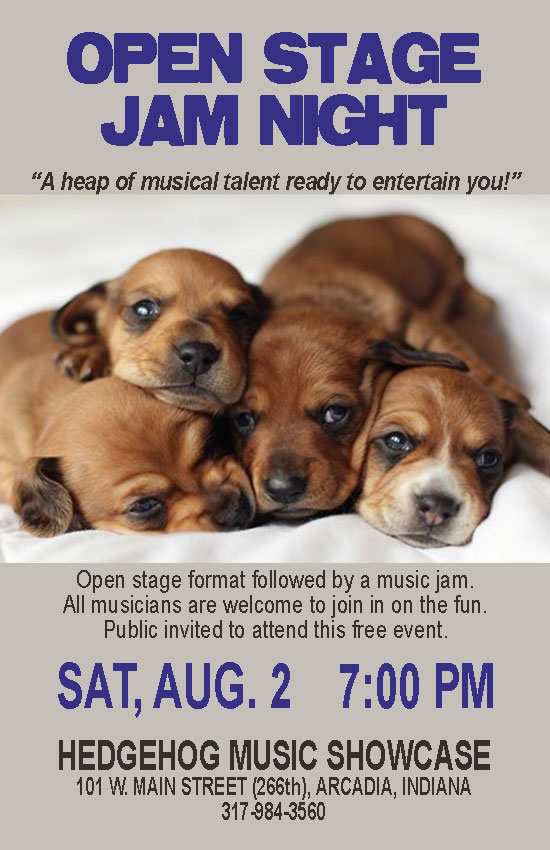 ----No show is scheduled for the weekend of August 9th----
Please visit us at the Indiana State Fair for our Tribute to the WLS National Barn Dance at the Possum Holler Opry House in Pioneer Village. Shows will be on Thursday (8/7) & Friday (8/8) at 7pm; Saturday (8/9) at 3pm and 7pm.
Thank you for your support.
Please visit us on Facebook for updates, also.