EMILY ANN THOMPSON BAND
"Everything from Celtic & Folk to Swing & Gypsy Jazz!"
Saturday, March 28
7:00 pm
Celtic fiddler Emily Ann Thompson is nationally-known for her highly energetic and entertaining music style. She will be joined by Kelly Thompson and Dianna Davis. Don't miss this one!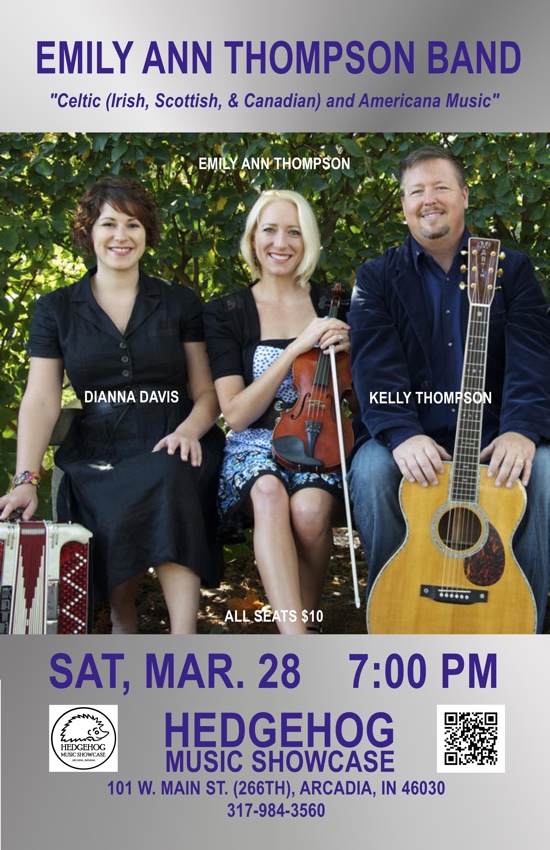 --- CONGRATULATIONS! ---
JIM BARNHILL
North American Country Music Association's
"Most Promising Male Vocalist Award"
Traditional Country Music
Congratulations Jim for winning this prestigious award presented today at the Country Tonite Theater in Pigeon Forge, Tennessee. Jim has been a regular at the Hedgehog for several years, and we are all very proud of your accomplishment.
Thank you for your support.
Take a look at our pdf file link above for other show listings
Please visit us on Facebook for updates, also.