Three Big Shows Are Coming!
SCOTT CONER - ADRIAN LEGG - "A TENNESSEE CHRISTMAS" SHOW
SCOTT CONER
Country/Americana Music
Saturday, November 15
7:00 pm
Coner's duet with Tanya Tucker, "Maybe She Lied," recently held the number one spot for three weeks on the European Hotdisc Top 40 Country Chart.
Coner will be joined by James Booth of the band Spirtles.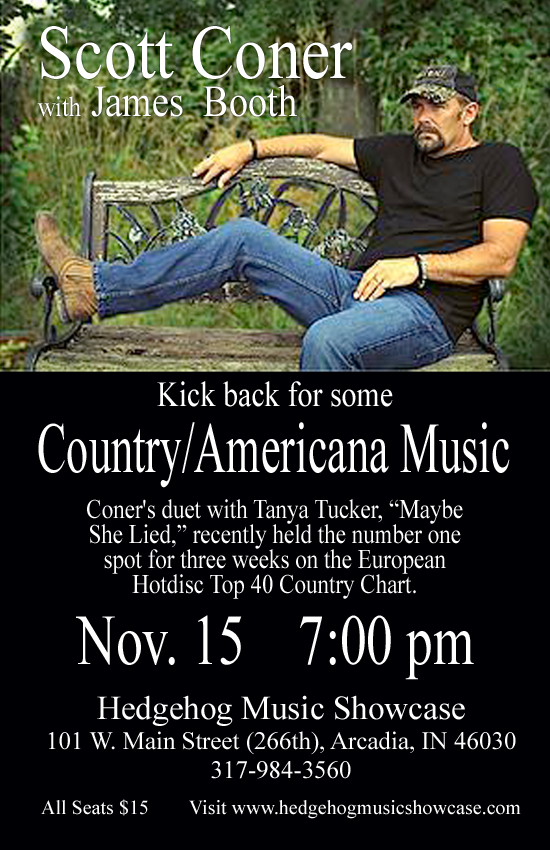 AN EVENING WITH ADRIAN LEGG
Grammy Award-winning Fingerstyle Guitar
Sunday November 23
7:00 pm
World famous English guitarist Adrian Legg returns to the Hedgehog for another spectcular show!
All seats $20 Reservations recommended.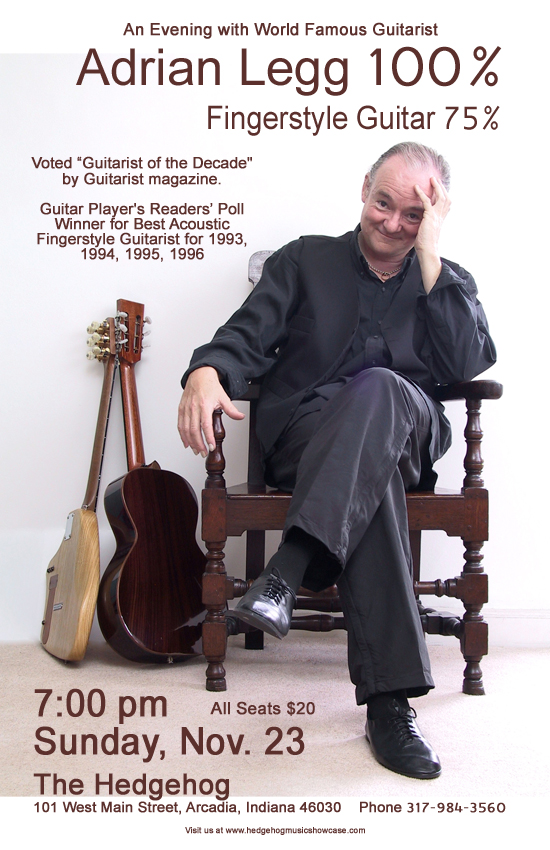 SPECIAL CHRISTMAS SHOW
Reservations are being taken now!
Saturday, December 6
7:00 pm
"A Tennessee Christmas"
This special Christmas show features pianist Floyd Cramer's grandson Jason Coleman and guitarist Chet Atkins' grand-neice Meagan Taylor. Each plays their respective instrument in the same style as their famous Country Music Hall of Fame granddad or great uncle.
The perfect Christmas show direct from Nashville, TN with young talent carrying the family musical tradition to the next level. We expect a sell-out show, so don't wait to reserve your seats today. We highly recommend this one!
The Christmas Show Video Sampler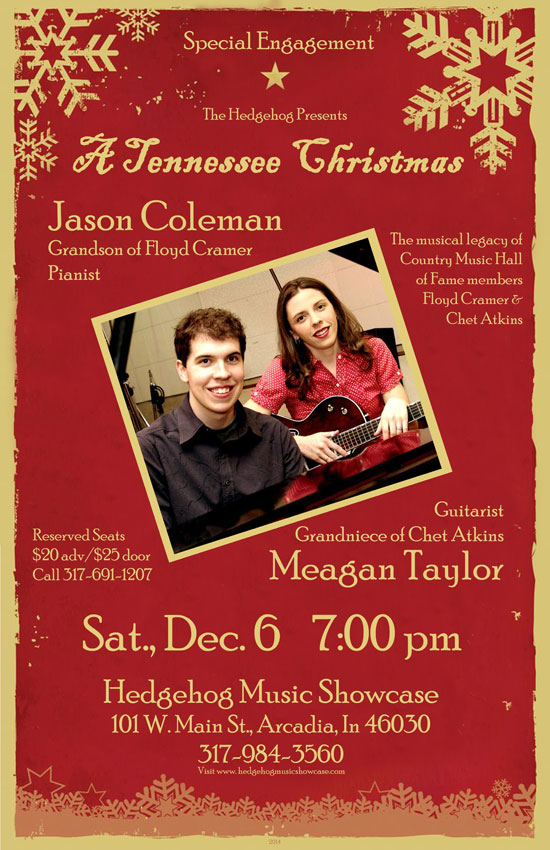 Thank you for your support.
Take a look at our pdf file link above for other show listings
Please visit us on Facebook for updates, also.