A Guitar Lover's Special Treat


Master Guitarist Ray Cummins
Country - Pop - Gospel
Saturday, June 27
7:00 pm
Ray is one smooth fingerstyle guitarist. He was TV Hee-Haw's Kenny "Round Mound of Sound" Price's guitarist for many years. Ray has performed on Hee-Haw, the Grand Ole Opry, and with large orchestras. He is a favorite among guitarist at the annual Chet Atkins Appreciation Society Convention held in Nashville, TN. You're going to love his music!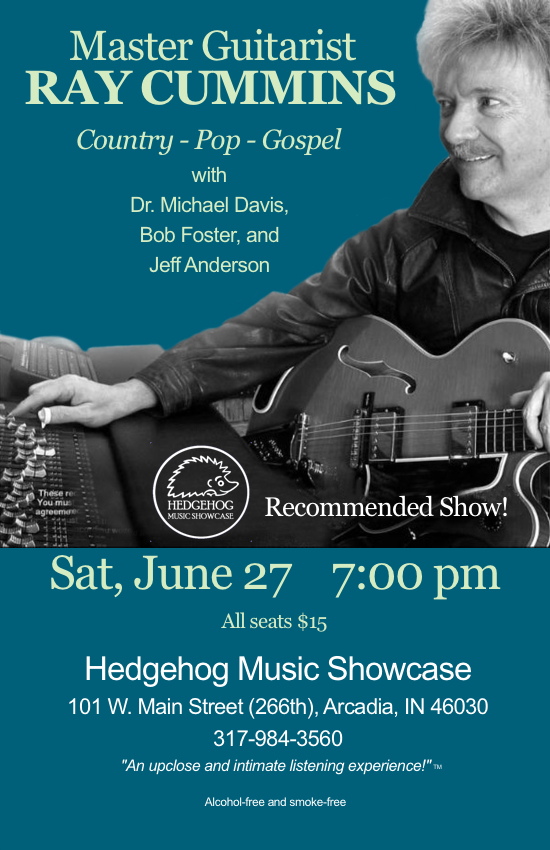 --- CONGRATULATIONS! ---
JIM BARNHILL
North American Country Music Association's
"Most Promising Male Vocalist Award"
Traditional Country Music
Congratulations Jim for winning this prestigious award presented today at the Country Tonite Theater in Pigeon Forge, Tennessee. Jim has been a regular at the Hedgehog for several years, and we are all very proud of your accomplishment.
Thank you for your support.
Take a look at our pdf file link above for other show listings
Please visit us on Facebook for updates, also.