- Shows every Saturday night -
Back by popular request!
Michael Davis and the Pithy Oddfellows
Saturday, July 26
7:00 pm
Music and entertainment so HOT that you'll appreciate the free homemade ice cream to help cool you down! This is one of the few bands in central Indiana that actually puts on a real stage show complete with refreshing material, humor & foolishness, and superb musicianship seldom heard in small venues today. Don't miss this one!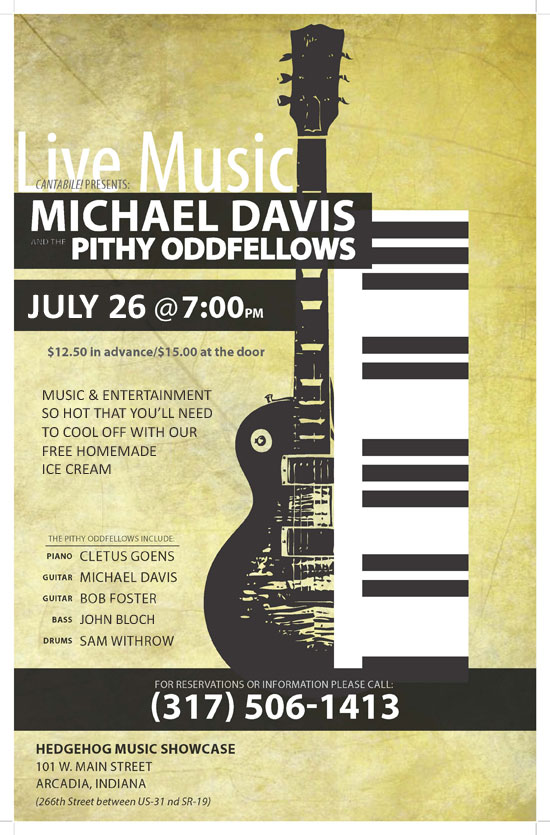 Thank you for your support.
Please visit us on Facebook for updates, also.